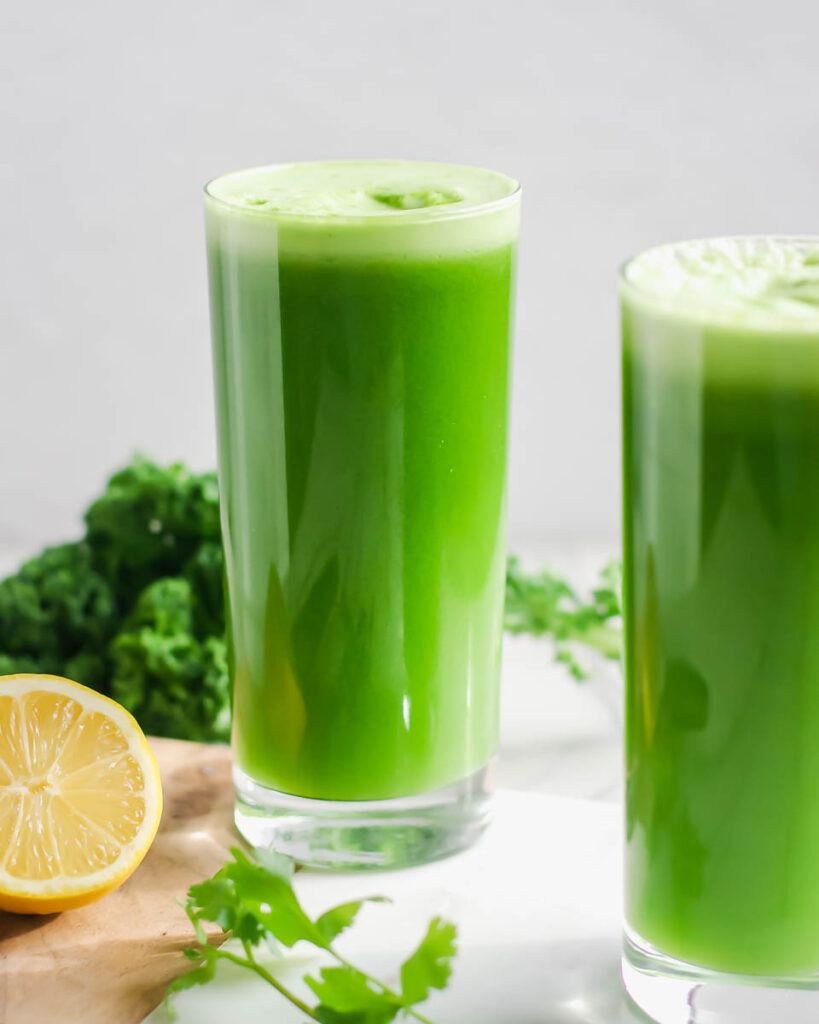 This Clean & Green juice is mildly sweet and very refreshing! You will need celery, kale, lemon, cucumber, cilantro, a green apple and ginger. If you don't like ginger you can totally leave it out. This recipe is easily customizable. If you like your juice sweeter, add another apple.
Making a double batch and sharing with your significant other or kids is always nice! If you want to save any extras for the next day that's fine, but I don't recommend keeping fresh juice in the fridge longer than one day. If you are using a cold press juicer, it will keep longer than one day. I always notice a significant difference in taste when I don't drink it the same day.
Green juice has been one of the things that has helped me the most on my healing journey. You just can't eat the amount of produce that you juice. By juicing the fruits and veggies, you are extracting the bioavailable hydrating water, vitamins and minerals out of the produce. The vitamins and minerals, with nutritional co-factors and enzymes intact, are easily absorbed versus a multivitamin.
If you want to know more about different types of juicers or want more recipes, sign up for my mailing list and I will send you a free e-book!
Juicing Tips
I always recommend juicing the lemon before other ingredients because it helps reduce oxidation of the other ingredients in the juice.
If you are using a Breville centrifugal juicer, you will notice you don't get as much juice out of your greens as you do with other juicers. To help you get more out of your greens, turn the juicer off and add the greens (in this case kale and cilantro) to the juicing chute. Next, add in the apple. Then, turn the juicer on and push the produce through the juicer. Juicing the greens with the apple helps get more juice out of your greens.
This mild tasting, subtlety sweet green juice has a perfect balance of veggies and fruits. I hope you enjoy this Clean & Green Juice!
More Juice Recipes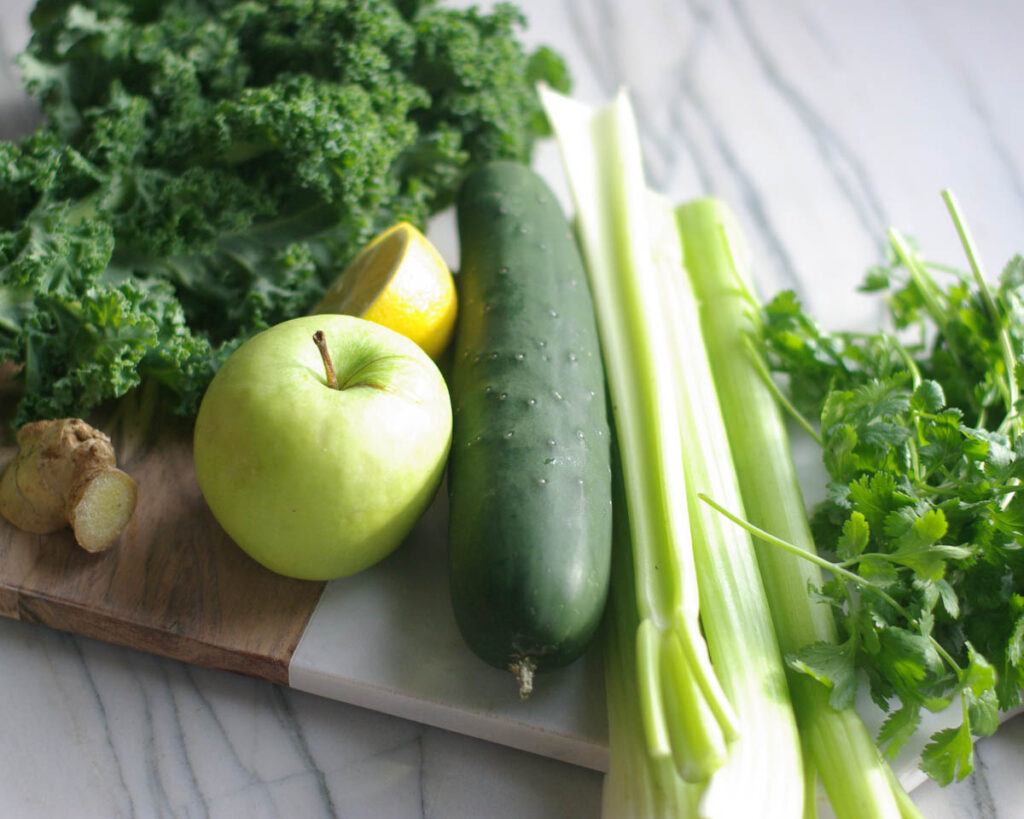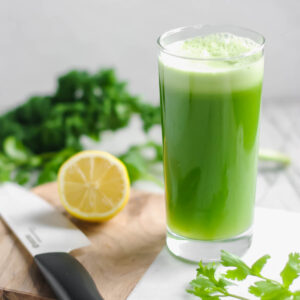 Clean & Green Juice
This refreshing, slightly sweet Clean & Green juice will leave you energized and super hydrated. Super customizable and delicious!
Ingredients
4

celery stalks

3

kale leaves

1

medium

cucumber

1

green apple

½

lemon with rind

¼

of a bunch of cilantro

1

inch

ginger
Instructions
Wash all produce thoroughly.

Run all ingredients through a juicer.

njoy immediately or store in the fridge in a glass jar with lid. If using a centrifugal juicer, enjoy the juice the same day. If using a masticating juicer, drink the juice within one to two days. Juice always tastes better fresh.